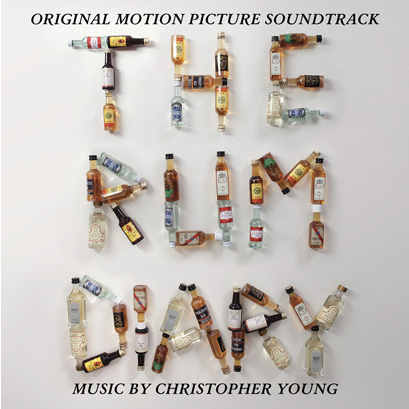 Ninety percent of Christopher Young's swinging soundtrack has been on high rotation in both my car and the writing cave — very impressive considering the track list is twenty-four songs long.
First, a little explanation for anyone who doesn't regularly listen to movie soundtracks: the background music, the strings or guitars or horns or whatever providing an emotional bed and/or reinforcement to whatever is happening on the screen is written specifically for those several seconds or minutes of film, then taking cues from what happens next, the composer will truncate a melody or execute an abrupt change in tone. Listening to soundtracks by even the best movie composers (Elfman, Zimmer, Shore, Steiner, Howard, Korngold, Stalling, etc.) can be a disjointed and jarring experience.
Young (Preist, The Fly, Rounders, Spider-Man 2) on the other hand, expanded The Rum Diary's themes, beats, and incidental music into complete songs. Each one is fully realized  with a wonderful feel for the era's music. Put them up against Ultralounge's Bossa Novaville or Mambo Fever and you'll see just how close Young gets.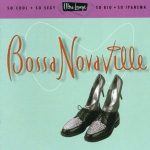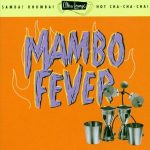 Of the twenty-four tracks, a mere three fail to reach my ears:
1) "Volare" by Dean Martin — the only oldie on the list and a song which sets up a false expectation as it opens the film. It doesn't come off as ironic, which I'm willing to bet was the point. Another one of Young's fantastic tracks would have been better.
3) "Suckfish and Snake" — this is, in and of itself, really a fine track. Lots of great rhythms, heavy on sax and Hammond B3 . . . I just can't stand scat singing. I get it, as a style and technique, but I can't listen to it.
I hate scat singing. There, I said it. Burn me in effigy.
24) "The Mermaid Song" — there are two versions on the soundtrack:  an instrumental and one that is sung. The instrumental version has a wonderful music box air to it and is really something sweet and special. And and while Patti Smith's vocals are fine, the lyrics are nothing much to sing about.
Like the O, Brother Where Art Thou soundtrack, Young's Rum Diary music should develop the following it deserves.  If this soundtrack doesn't get airplay on jazz stations, there is something seriously wrong with the way it's being marketed.
And when you hear some of these songs in commercials and trailers for other movies in a few months, don't be surprised.
MP3s are available for download at most online outlets. The physical CD looks to be available sometime just before x-mas.