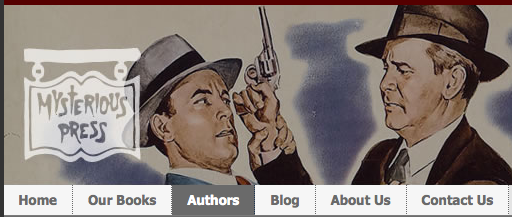 This just in from bookstore proprietor, publisher, and editor extraordinaire, Otto Penzler:
I'm pretty jazzed right now. After two years of hard and often frustrating work, the website of my electronic publishing company is up and running. Click this link — http://mysteriouspress.com/  — if you'd like to see it and the terrific array of books and authors we're offering. It's the first day, so only about 40 books are up, but we'll be adding hundreds more over the next few months.
Yours sincerely, Otto
For all you mystery fans with e-readers and i-Pads, Otto's site has enough great titles to keep you busy for a good long while. And like he says, more are on the way.
Don't forget: X-mas is coming on fast, and e-readers are cheap. Buy one, load it with mysteries, and give it to a friend. They'll thank you.