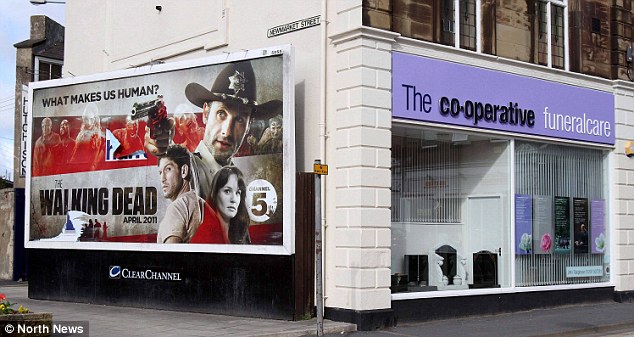 From the "Too Bad It's April 14th" File:
The Daily Mail reports this rather odd juxtaposition of a billboard ad for the Channel 5 repeat of The Walking Dead on a Co-op Funeral Home in North East England.
Clear Channel has since removed the ad.
Too bad.
For those interested, here is the link to Co-Operative Funeralcare, the UK's largest funeral director.
They couldn't buy press like this.
(story courtesy of the fine folks at Bleeding Cool)