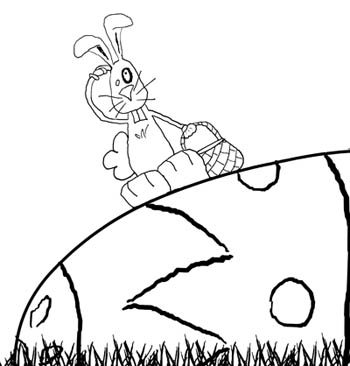 click here to download front (1.1MB)
click here to download back (1.1MB)
Never mind how I did it, but I managed to talk the Food & Beverage Manager over at the Hilton Chicago Indian Lakes Resort into letting me redesign all their kids' menus. The gig also includes special event menus and activity sheets, like this one for Easter. Print and enjoy!
(This goofy blog program won't let me upload the other, super-awesome kids' menu for Masters Clubhouse, the hotel's breakfast and lunch restaurant. Something about 2MB is too much. !???! Time to dump this set-up for something else. Until that happens, I'll figure out a way to post the other menu.)