The original title of this post was, "Where In The World Is Fosdick Bruingate?"
Immediately following his heralded (though somewhat stilted) debut on this site, Mr. Bruingate vanished. He became suddenly unreachable. No response from his cellphone, pager or email; every message eft on his phone and at his hotel went ignored until the boxes were full.
After reading about the unprovoked attacks on convention attendees by crazed hoodlums, I feared Foz might be languishing in some SoCal ICU, mis-identified as JOHN DOE #107.
I started calling area police departments and hospitals. Once I got them to understand that, yes, Fosdick Bruingate is a real person, they told me, no, they had nobody in their custody or care with that name or physical description.
He was supposed to be back in the office on Tuesday morning. By five o'clock that afternoon, I was convinced he was dead.
Yesterday, I come back from lunch to find his notebook lying on my desk: warped and stiff and stained with something that I hope is (please, God, let it be) tequila. A pair of scissors stabbed through the front cover held down a seven-page note recounting a hitchhike down the Tijuana Libre, a no-name town with the world's best enchiladas, an infected tattoo, and something about girl named, "Esperanza".
I don't know what, if any of it, is true. Honestly, I don't care. The note is an astounding piece of writing. It's pure genius, a joy to read, and totally unprintable on this blog. The same can be said for the entirety of his Comic Con entries.
Oh, there's a place for this stuff, just not on the JMS site, not right now. I've got to work out how to get it to the public. It's too good to just let sit. And I'll get Foz back on the beat as soon as possible.
And his trip to Comic-Con was not a total loss, as far as this blog is concerned. Today, I received a box of books with a San Diego postmark. Foz collected some great stuff for me to review, including:
The Beast Of Chicago: The Murderous Career Of H. H. Holmes
by Rick Geary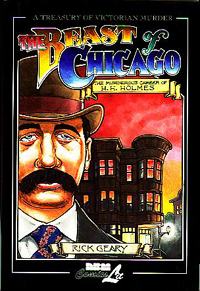 Wire Mothers: Harry Harlow and the Science of Love
by Jim Ottaviani and Dylan Meconis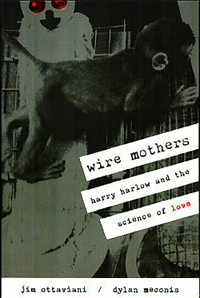 Lucha Noir: The Complete Rafael Navarro in From Parts Unknown
by Rafael Navarro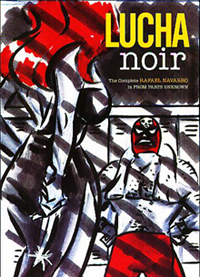 as well as a DVD movie by director Ted Smith, a cool CD by Hans Karl, and several advance reader's copies of promising books due out later this year.
So watch the site for reviews of those.
And thanks for staying tuned.