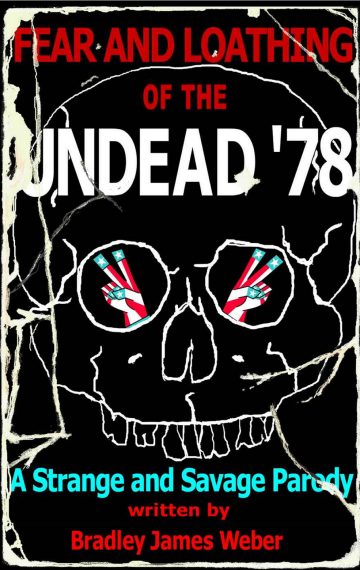 1.99
Publisher:

Junior Mad Scientist Labs

Available in:

Kindle

Published:

June 15, 2014
Amazon Kindle
Recipient of the 2014 Gonzofest Award for Literature, the first six chapters of Fear and Loathing of the Undead '78: A Strange and Savage Parody presents a secret history to the life and work of preeminent Gonzo Journalist, Dr. Hunter S. Thompson.
Taking up clues scattered through Thompson's published articles and letters, the novel links Thompson's years as a reporter in South America; his failure to cover "The Rumble in the Jungle"; his mysterious side trip to Laos during the last days of the Vietnam War; the obsession with firearms, cocaine, and peacocks . . . connections between the CIA, the United Nations ban on biological weapons, Richard Nixon, and the walking dead—all will be explained.
Combining deep research and a bedrock commitment to style, Fear and Loathing of the Undead is a finely crafted work blending documented fact, historical fiction, zombie horror, and of course Gonzo Journalism.
Presented here are the first six chapters of the novel.
Bradley James Weber is an award-winning writer and artist living in the Chicago suburbs.